Optical Site Reviews
Here's 10 optical site reviews. Since I have already explored a number of sites selling eyeglasses, it seems practical to share my observations. I want to point out the pros and cons, and some highlights on these sites. It may just save you some time as you go to explore them. Your impressions may not be exactly like mine, but my observations may help narrow down your research to certain optical sites.
(I have become an affiliate of some of them).
Remember to note any specials and their coupon code as you browse a site, so that when you check out, you can enter that code to take advantage of often 50% or more from your purchase.
This is a Canadian optical company that was founded by Roger Hardy in 2000 and is now the largest online retailer of eye glasses, and is now a publically traded company on the Toronto stock exchange. Although from its name, at first it appears they only sell contacts, they do have prescription eyeglasses, reading glasses and sunglasses as well.
I can't wear contacts, so I focused on their prices, and the way the site is well-laid out for ease of use. I was impressed by the friendly way they introduce themselves and their founder. Right away I got the feeling that, hey, I could deal with these people!
I really like their search filtering system on the left side, so that rather than wasting hours and hours looking at hundreds of their thousands of glasses and browsing in sizes no where near my range, I could narrow it down to Women's, then frame types, and shapes, and also by colour. Brand is nothing special to me, but what I missed here was to be able to filter by the measurements of my frames like at EyeBuyDirect.com.
I did not find intermediate or computer distance on the lens order form, so I emailed them to ask, and received a reply that they could fill such orders. They suggested I phone my order in. (By that time I had chosen another site).
ClearlyContacts.ca has glasses starting as low as $38/pair, and if I'd had my PD numbers on July 1, I might have grabbed at their Canada Day sale of three pair for $99. They advertise other specials frequently, this optical site is a good option.
Another Canadian site with really excellent and helpful information! Their prices start at $6.95, which is great for those buying for fashion purposes. Or if your prescription is single vision you should do well here. The cost of the frames and the shipping ($5.99 or free if total order is more than $99) - that's all!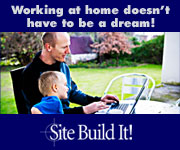 I appreciated especially the information on their site. This is a great place to start so that you can learn much of the basic info you need to order eyeglasses online with discernment and savvy.
Most of all, I liked the way I could narrow down the filters on the left to my size ranges. That saves having to look at each of over hundreds of frames.
This optical site has glasses starting at $38 and $39, but I miss the measurement filters for searching. It takes longer to find your size, but then you can enjoy browsing for a while.
(Remember, shopping online does not crowd you elbow to elbow with other shoppers. Nor are the sales attendants getting harried because of long lineups at the till. So take your time to shop and try on and compare glasses from one site to another; that's my reason for these optical site reviews).
When you click on a frame you get a lot more details, including measurements and magnifying close-ups when you move your mouse over the image, and you can try them on. All the extra options and prices are shown too. If you want them for fashion use alone, or have a single vision prescription, there is no extra charge. There are five other options for lens types. I didn't see intermediate or computer lens there.
This is one of those optical sites which offers measurement ranges as search filters in the menu on the left (after you've chosen a category to look in), and their prices for frames start at $4.95 US. Some of them even come with magnetic click-on sunglasses. It is possible that some of these frames are "cheap" in construction too, but if you are looking for most economical order for eyeglasses, this would be a place to start.
It is really helpful to notice that the width of the glasses is given under the graphic of it, and that their selection display works from the most narrow width up to the higher ones. I discovered though that I had trouble finding any with my width of 125 mm, until I included the children's frames in my search filter. The adult sizes were all too big for me. For the longest time I was SURE I didn't need to look in the children's sections at all, but that's where I found the right sizes for me. Moral: don't let preconceptions limit you.
I've seen more ads for this one than any of the others so I think I arrived at their site expecting something tremendous. I've just tried to find Rx sunglasses there, and was frustrated to have to click on each pair I thought I might try, just to get the details and the measurements After a number of efforts of looking at frames that would be too large for me, my mood changed and my mind wandered, ready to go try somewhere else.
It appears they do have eyeglasses at $39 US and their price includes the Rx lens and at least the UV and anti- scratch coatings for the price quoted. I did see some for $39 at the beginning, but then they disappeared, and the range of prices was mostly from $48.99 and up.
I did not find this optical site as convenient for browsing.
FastSunglasses.com
Hmm! It's a bit exasperating in my mind if I have to choose a brand first, and then get to see the frames, and then I have to click on one for more details like measurements, etc., only to discover that the frames shown there are NOT the same as the ones I clicked on!
If brand names are of ultimate importance to you, then yes, you'll like to shop here. Click on your desired brand and ignore all other options. That's just not me.
This site allows you to choose your country from the top drop-down menu in the very top-left corner. However, I had to click around for a while before I saw a chance to choose my size range, and then, I still had to choose a brand before I was shown just two or three pairs of eyeglasses that might qualify. Even with the discount code the prices struck me as high.
From the testimonials on this site, you would think they are a very special company, but their website makes for frustrating shopping online. I wandered away before too long.
GlassesShop.com
Now here's an optical site I found easier to browse or shop at. Here the measurements show up in a popup with an enlargement as your pause your mouse over one of the frames. I was able to find my size, by putting 125mm in the search bar.
Their filters on the left let you choose by your frame width, or by price ranges, and different types. I even found some called animal prints, and one pair of frames are made of wood for those who are serious about going 'natural.'
The prices at GlassesShop.com are quite reasonable. If you are looking for eyeglasses as fashionwear you could get some good deals here.
Another area you may explore is reading glasses - the kind for which you don't need a prescription, and also computer or intermediate distance glasses. Not all online shops carry these but there must be a rising demand for them.
ProOpticals.com
Here the search filters are for women's or men's glasses, type and colour and prices, but not for sizes. One has to click on the various eyeglasses, to see a closeup and then you are shown the measurements.
It also seems that when you choose a new filter, it cancels the previous ones.
When you click to 'buy' you find the various price options showing up. The regular single vision plastic lens with the 1.499 thickness come free with the frames. But if your prescription calls for thinner lenses (as mine does), and bifocals, or if you want any tints, such as to make them into sunglasses, you will pay various extra fees. This is helpful in deciding on the options you really want or can afford.
Unfortuantely, I have yet to find a site that shows my PD in the drop down menu of the prescription form to fill out.
Which optical site did I end up buying from? Find out my choice of the optical site reviews at the end of my shopping saga page.
Have you got some optical site reviews of your own to share? You can do that in my contact form.